NOTES FROM THE PULPIT
Sermons and study notes from our Minister and Lay Preachers. For more sermons online, visit the United Church website.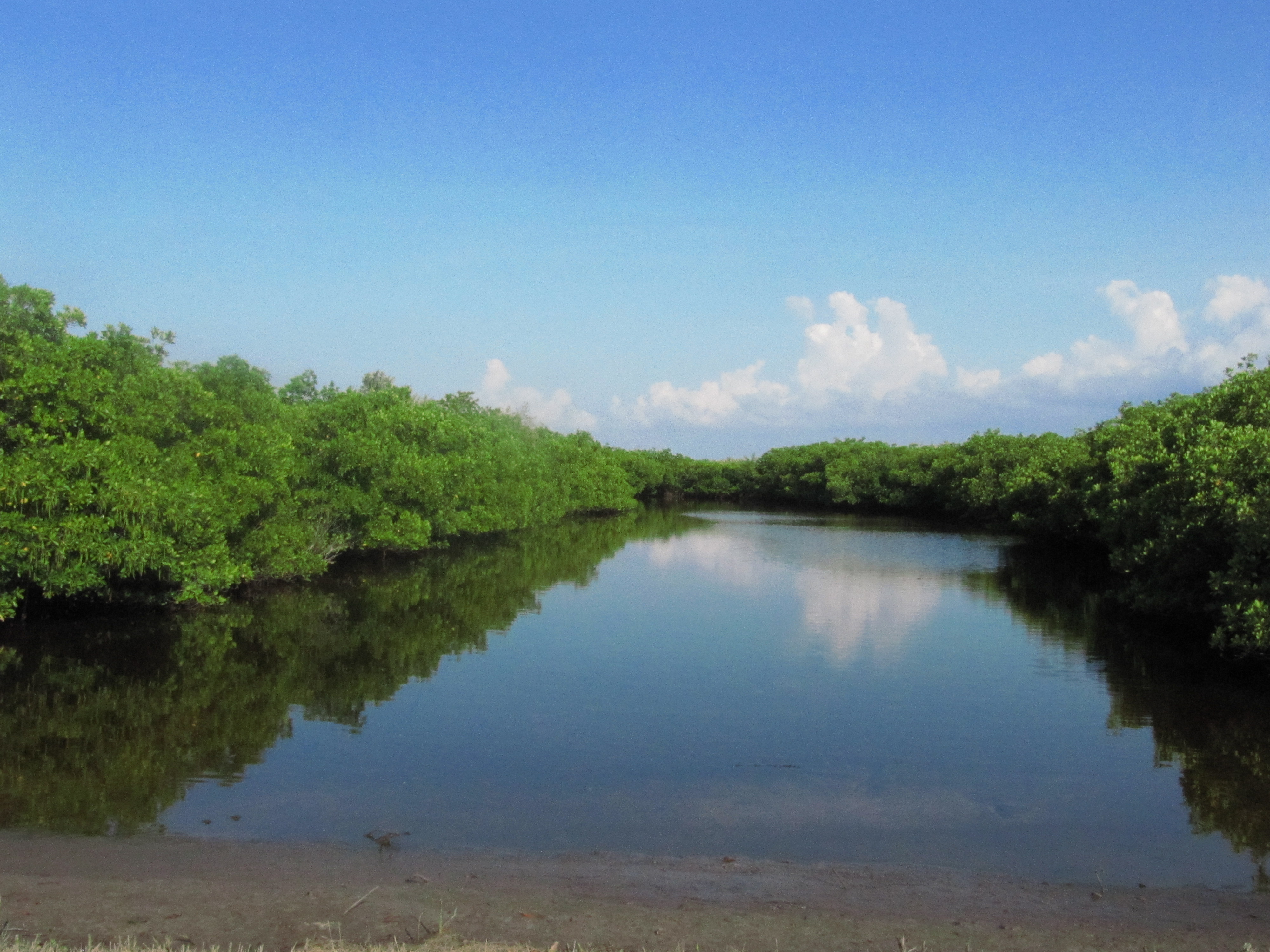 Bent, not Broken; Down, not Out ... scenic encouragement from Barcus Beach

Barcus (sometimes spelt "Barkers") Beach on Grand Cayman, Cayman Islands, is regarded by many as a beautiful and idyllic place for long walks, picnics, kite surfing, horse riding, fishing and general 'back to nature' experiences. It seems it has a message of encouragement for all of us as we too face adversity and the storms of life, even what we might regard as the circumstances of birth, job cuts, and the many other challenges that sometimes arise in this beautiful, wonderful world God has given us. Click here for the 'pictorial' – (scene 2 also has sound, so you'd want your speakers on).

People of the Covenant – Relationships with God and Neighbour
Exodus 20: 1–17; John 2: 13-22
In today's Scriptures we had two generally familiar texts, the Ten Commandments, and
Jesus 'cleansing the temple', as it is often called. The Image of the Angry Jesus! Not
something frequently seen – but this account is carried in all 4 Gospels, so it can't be
avoided. Jesus was angry. What was it about this scene that made Jesus so angry? Read more...

Consider This...
Acts 3
God loves Justice. In fact, it is one of the few things He demands of us. To live justly; to be just to others. In God's justice, people should get exactly what they deserve. But God in His love and generosity thinks we deserve a lot! Read more...

Risky Business! The Cost of being a Christian
Exodus 3: 1 – 15; Matthew 16: 21 – 28.
The Israelites are "crying out" - again. But now it is not the harsh practices of any Egyptian slave masters that are causing their misery. However, a news report a week or so ago about sustained protests in the streets of modern day Israel noted that "middle-class families complain that a country once viewed as an example of intimate equality, today has one of the largest gaps between rich and poor in the industrialized world." Read more...

Different Gifts, One Body
Exodus 1:8 – 2:10; Romans 12:1-8
The things we do each day of our lives – our actions, decision, choices – will, in fact, ripple out with consequences foreseen and unforeseen, for good or for ill, for the health or damage of the world. That question isn't whether, but what...what will we do this
week to make a difference in the world. Some of these actions may be big, bold, and courageous. Others may be small, hardly noticeable. And yet they all have the potential to ripple out, affecting countless lives. Read more...

Come, My Young Friends
Psalms 34: 11 – 14
Our young people ... have recently found themselves in new situations, with new vistas before them, new opportunities and, for some, undoubtedly, new challenges. All of these have the potential of crowding God out of their lives or at least diminishing His visibility as the field grows more crowded. Some are going to new schools as they move from primary to secondary and even on to tertiary, and, for many, God does seem to command less attention at each higher level. For young adults, the various pressures competing against God for their attention are no less. Read more...

God's Grace is for All
Romans 11: 1 - 2a, 29 – 32; Genesis 45: 1 – 15.
The good news, in fact the wonderful news, is that God's Grace is for All. The bad news, the really tragic news, is that God's Grace is not for all. And a third twist on theme is that, for most of us, in some situations we'd like to ignore that good news, that God's Grace is for All. Read more...

To whom and what are you loyal?
Revelation 2: 18 – 2
"The blind and cowardly spirit of evil is forever telling you that evil things are , and you shall not die for them; and that good things are impossible, and you need not live for them. And, if you believe these things, you will find some day, to your cost, that they are untrue." This quote could have been coined just yesterday by any thinking person looking around at the events unfolding in Cayman – and not just in regard to the gun crimes themselves, though people do try to find excuses even for them. Read more...